Nurturing our livestock for the future
Cattle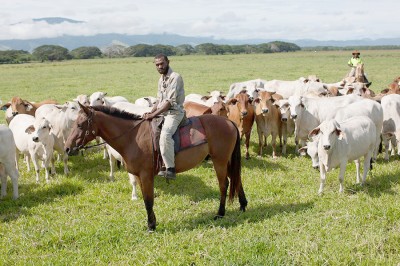 Trukai's investment in cattle farming is producing exciting results for the future of the PNG Herd Structure.
Initial challenges to the industry were, largely unimproved genetics, in-breeding of domestic lines and producers largely unaware of economic impacts of key production drivers:
Fertility, weight gain, maturity pattern, temperament and environmental conditioning.
The Erap herd is Bos indicus with bloodlines from the Javanese Brahman, while imported Australian breeds and the American Brahman are also herds central to our progressive planning.
The result is improved genetics introduced into the PNG Herd through our Artificial Insemination Program.