Mixed farming unit for research
Erap Farm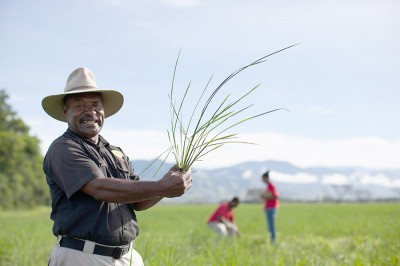 Erap Development Farm is a mixed farming unit used for research. We share our knowledge on pasture production, legumes to supplement soil fertility, animal nutrition and feeding techniques with the farming community.
One such crop is the mung bean. Thirty five percent of our rural population (2.1 million) is undernourished. Mung beans contain over 18% protein. It can be used to boost nutritional deficiencies, improve soil productivity and minimise pest and disease outbreaks. Used as part of the local stockfeed supplement, mung beans also promote local livestock production.
Beef is a viable source of protein and the development of the beef cattle industry is a priority for PNG. Trukai has invested in this industry with the purchase of Trukai Farms in the Markham Valley, a property of 2,500 hectares which carries around 5,000 head of Brahman cattle bred for the PNG beef meat market.