Inspired to progress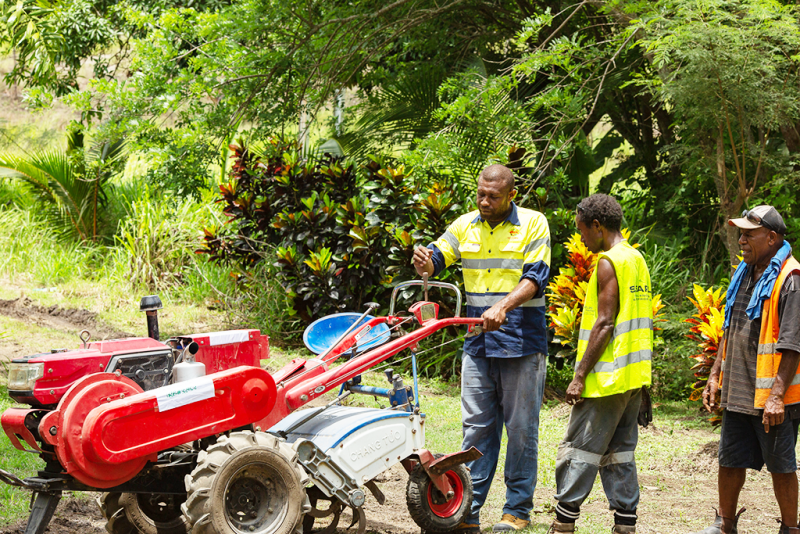 With over a decade attached with Trukai Industries, Senior Machine Operator, Henry Justin is empowered to do more for the Agriculture sector.
Starting out as a Field Assistant with Agri Business in September 2011, Justin shares that he was motivated as he underwent numerous training under his various roles.
In 2013 he was moved to the Rice Project as a Machine Operator at Gabmazung then relocated to the Erap farm in 2015 when the project was shifted there.
From 2018 till 2020, attached as a Senior Machine Operator at the Erap site was an eye opener for Justin who says that he appreciated the hands on training aspect involved in his role.
Junstin is now working as an Extension Officer under the Village Sustainability Rice Project with Aina Davis, a tasking that has made him motivated to get future studies based around his Agriculture background.
His role enables him to be among the community and see firsthand the set up and implementation of this community based initiative that Trukai has in place.
Henry helps with select model farmers to do training to plant rice as well as operate the machinery in the Village Tool kits that Trukai gives.
The 34 year old Morobe mixed ENB father of two says that this role has been motivating to him as it brings him face to face with the community and challenges him to help them progress.
Henry appreciate his Trukai journey and encourages others to step up and make the most of opportunities that are presented.
"My encouragement is for others to be honest and take ownership of their jobs and able all be motivated to step up and take challenges as they come".