National Cancer Service at ANGAU receives donation from Trukai Industries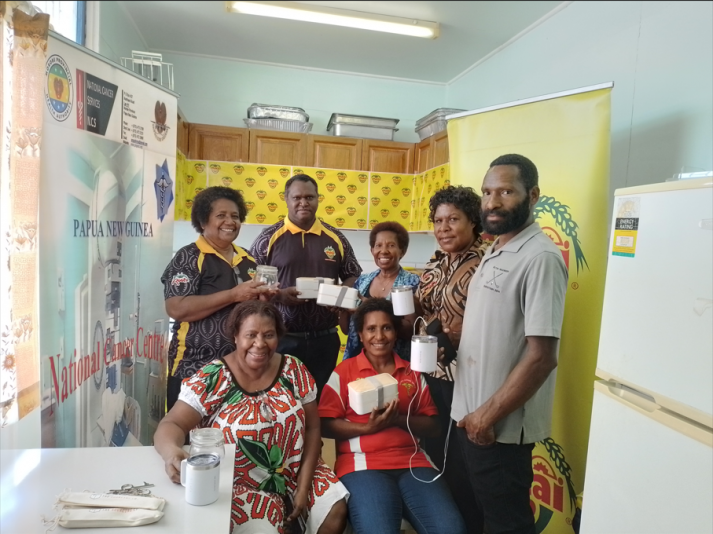 Trukai Industries recently donated kitchen items to the National Cancer Service at the Angau Memorial General Hospital.
National Cancer Service Senior Radiation Therapist Becky Pais, while receiving the items on behalf of the Cancer Service was grateful of the donation stating that the kitchen items would greatly help her staff after their long shifts.
"Staff work past their lunch break so patients can be attended to. The tea room is where we go to take a break and share our professional and private thoughts and activities with our workmates," said Pais.
Trukai Industries representative Anne Kewe while presenting the donation expressed how Trukai Industries was delighted to partner with the National Cancer Service as supporting communities was of one of Trukai Industries' values.
Chief Executive Officer of Trukai Industries Alan Preston reiterated that the support that the company had shown demonstrates that it cares for communities.
"We believe in giving back to the community in which we live and operate in because the community supports us. That is why we at Trukai Industries will continue to support the National Cancer Service and build this relationship," said Preston.
Trukai Industries also supports NGOs in Morobe Province such as the Mountain Area Medical Airlift Foundation, Lae City Mission and Lae Cancer Foundation to assist them to further their community work within the province.
The company supports a wide variety of community activities and programs for people living with disabilities, the homeless & less fortunate, achievement recognition awards, sports, education, and health projects.