Trukai backs Mt Hagen Show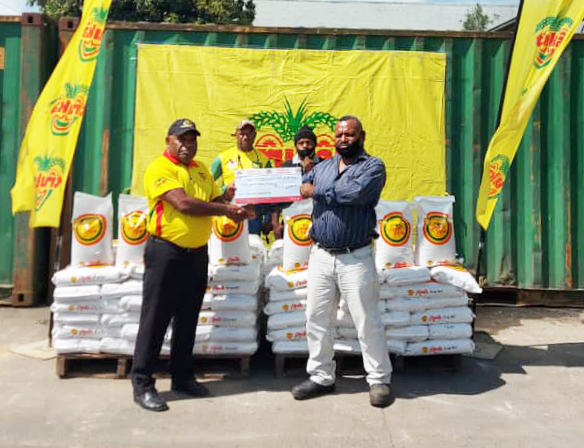 Trukai Industries Limited has renewed its sponsorship to support the Mt Hagen Show.
For this year's show, the company maintained its support in terms of 150 bags of Roots 10kg rice, as well as an added bonus of K10,000 to help organisers carry out the show.
Today in Hagen Trukai representatives met with show organisers to hand over the rice as well as officially mark our sponsorship.
Trukai Industries Marketing Manager, Maryanne Tom said that usually the company would assist with kind in terms of the rice to feed singsing groups and merchandisers, however this year Trukai has come on board with cash as well.
"The company has taken into account the financial challenges faced by organizers hence we have increased our support to the show with the cash sponsorship.
She added that this sponsorship is part of the company's effort in supporting great causes that help celebrate and maintain PNG's rich cultural heritage.
"The Mount Hagen show is more than just traditional dances and displays, it is a celebration of the unique culture that make up our community.
"Trukai is community focused, hence why we look forward to supporting such shows.
The Mount Hagen Show is set to take place this weekend, September 4th through to the 5th.