Trukai donates 13 tons of rice during its Christmas donation drive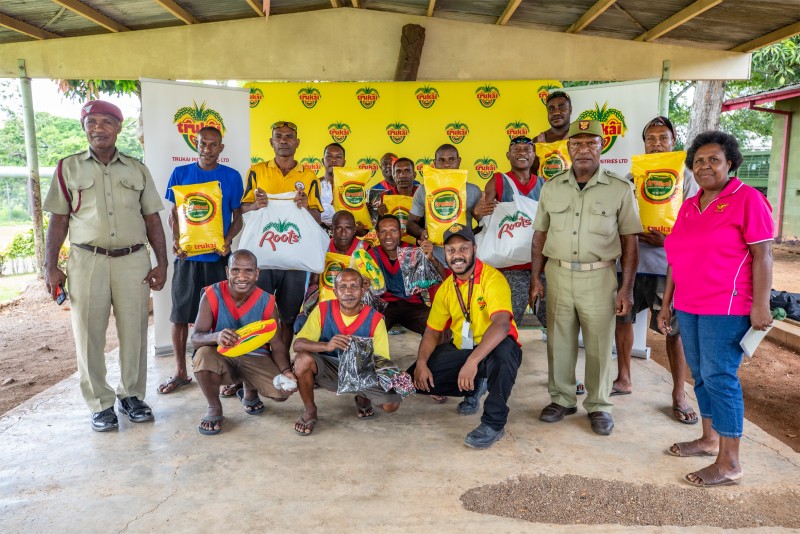 Trukai Industries has donated 13 tons of rice this festive season through its annual Christmas donation drive to hospitals, prisons and charity organisations.
Through its corporate social responsibility program, the company has been able to assist and support these institutions by collaboratively working with NGOs like Save the Children, The PNG Cancer Relief Society, The Salvation Army and with influential industry bodies like the Young Port Moresby Chamber of Commerce and Industry.
Trukai Industries CEO Alan Preston said this annual donation drive was to support the less fortunate during the festive period.
"Our aim during this donation drive is to show our support by giving back to the community in which we live and operate in," said Preston.
"By working closely with NGOs and other corporate organisations, Trukai Industries helps these groups progress the good work that they are doing in their respective communities and at the same time expand our reach to the disadvantaged communities," reiterated Preston.
The company donated a total of 2.5 tonnes of rice to Port Moresby General Hospital, Angau Memorial Hospital, Mt Hagen General Hospital, Goroka Base Hospital and Nonga Base Hospital.
Acting CEO for the Mt Hagen General Hospital Janet Yamu when receiving their donation expressed gratitude for the 50 bags of Trukai Rice.
"We are happy to receive this donation again this year and this rice will be stored away to feed the inpatients during the coming weeks. As this festive period is a time to share with family, we know the food we prepare using your donation will help to bring some Christmas cheer to our patients and we are grateful for that," said Yamu.
Trukai Industries also donated 100 kilograms of rice each to Bomana, Buimo, Baisu, Bihute, Boram, Vanimo CS, Kerevat, Giligili, Biru, Barawagi, Biate, Bueibi and Lakiamata prisons. A total of 1.2 tonnes of rice was donated to the prisons which was served as contribution towards their Christmas Day kaikai.
Other rice donations were made to corporate organisations for their Christmas drive to feed the less fortunate. While other donations were made to communities impacted by natural disasters and charity organisations who receive a monthly donation from Trukai Industries.