Trukai set for Imbongu Show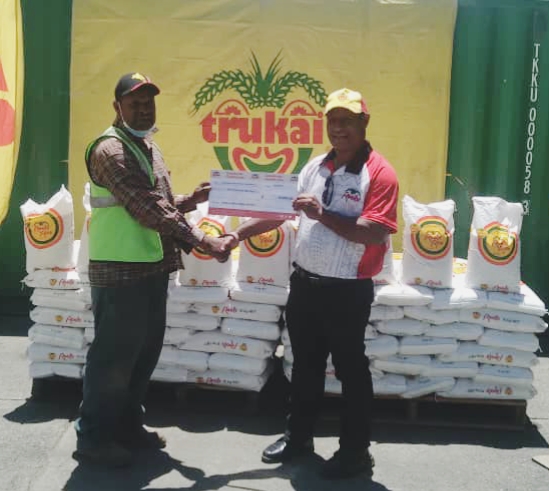 Trukai Industries has given K5000 cash and 1 and a half tonnes of Roots rice to the 2021 Imbongu Show.
Set for the second year, the show which officially opened on the 15th of September will run till the 17th and covers dance groups from the Western and Southern Highlands provinces with a few coastal guest singsing groups.
The presentation took place at Walume on Wednesday between Trukai and Show committee organizers.
Meantime, the rice donated will go to feeding the singing groups, while the cash will help with administration costs.