Trukai supports Bougainville Charity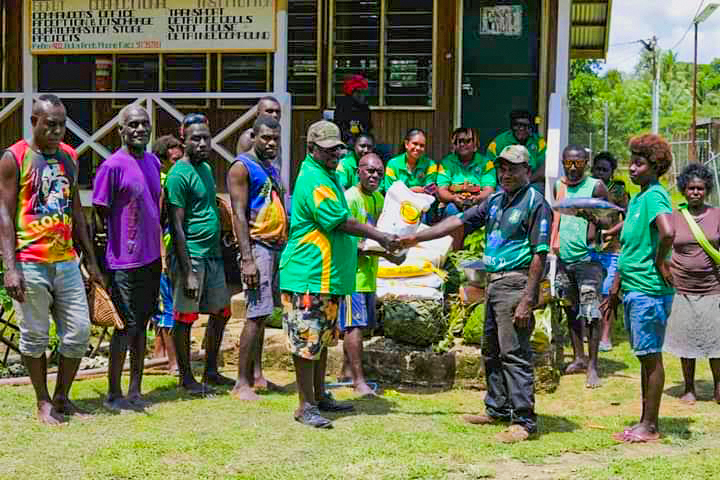 Trukai Industries recently donated K5,000 to help purchase a CT Scanner for the Buka General Hospital.
This assistance demonstrates Trukai Industries' support for community activities under its health initiatives which is a part of its corporate social responsibility program. This donation was presented to the Bougainville Charity Foundation's (BCF) fundraising drive to purchase a cancer detection equipment.
BCF has helped many remote communities throughout Bougainville in various aspects, which include education and health with its recent fundraising appeal to purchase the cancer equipment for Bougainville's main hospital.
BCF's Chairman Romulus Masiu described Trukai's timely donation as a blessing to the people of Bougainville.
"I open heartedly accept Trukai's willingness to assist us and I am very much thankful for this donation," said Masiu.
He added that Trukai rice is a vital food source for areas in AROB where food can be scarce.
"Trukai Rice has become a staple food in most households in Bougainville, especially in most outlying Atolls of the Region, and even on mainland Bougainville whereby garden produce is not easily available and comes in seasons. Weather patterns play a very big role in how the people cultivate their land and rice comes in to sustain the people during their time of need."
Trukai Industries' CEO Alan Preston said the company will remain committed to helping the people of PNG.
"Our partnership with Bougainville Charity Foundation shows our commitment to help health facilities like the Buka General Hospital. It is through partnerships like this, that we can be able to assist communities that need that added support," said Preston.
"Trukai, as a part of its corporate social responsibility program is committed to assisting the people of this country and we've successfully demonstrated this, not only through cash donations, but primarily through our monthly donations. These donations reach more than 10 different charity organizations, prisons and hospitals nationwide, in turn, this helps the people that truly need our support," he added.