Trukai supports Military Wives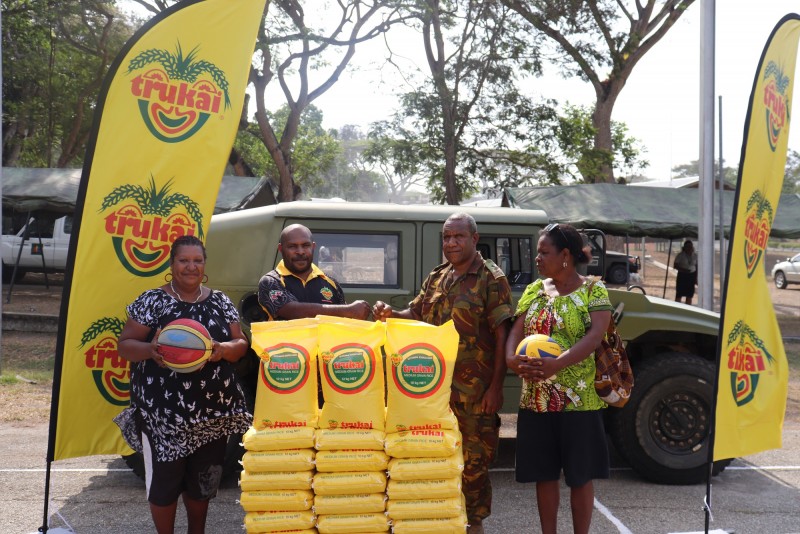 Trukai Industries Limited has come on board to support the 2021 Military Wives Sports Tournament to be held in Port Moresby during this Independence weekend.
The company committed 300 kilograms worth of Trukai Medium grain rice to support the tournament that will see over 360 wives from 6 various military units take part in this annual competition.
Lt Colonel Roderick Noyamefa, the Commanding Officer for the Host Unit, the Force Support Battalion, thanked Trukai saying that they appreciated the effort by the company to come and support the wives.
"The main reason behind the games is to promote equal participation and build confidence and unity among the units and homes of the wives present.
"Trukai's support is timely and much appreciated not just by the wives but by their serving husbands around the country.
Trukai Industries Marketing Manager, Maryanne Tom, said Trukai is always happy to promote positive re-enforcement through avenues such as sports.
"We are motivated to make an impact in the types of donations we make, hence we are happy to be part of a worthwhile cause such as the 2021 Military Wives Sports Tournament.
The tournament will start on September 16th and run through to the 18th over at the Murray Barracks courts.