Trukai Supports Morobe Golf Legends Tournament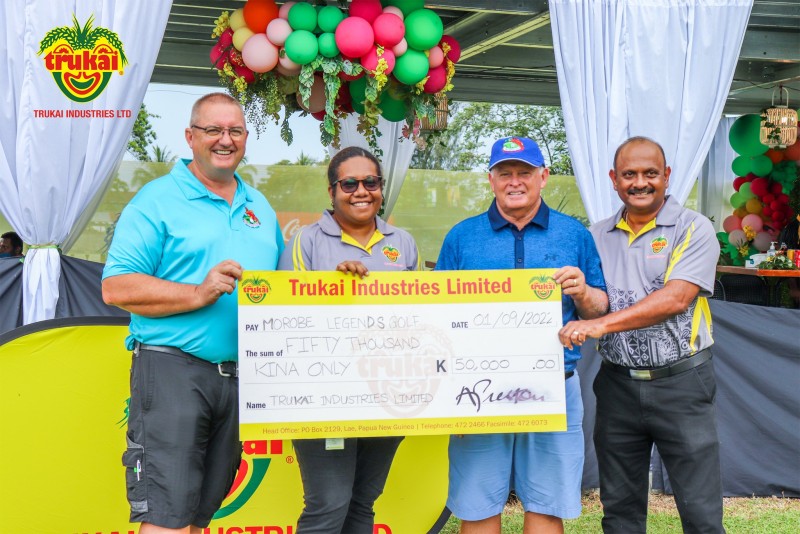 The Morobe Golf Legends Tour was held last week after an absence of three (3) years since a professional golf tournament was held in Lae due to COVID-19. It was also the first time the Senior PGA Open was held in PNG.
Trukai Industries were the gold sponsors of this tournament with a commitment of K50,000.
Trukai Industries was proud to be a part of this event with some of the big name golfers in the region including Peter Senior, Glenn Joyer, Brad Burns, Chris Taylor and Andy Dakers.
Trukai Industries Marketing Manager Maryanne Tom said they were pleased to be a part of the Legends Golf Tournament.
"It's great to be a part of an event that brings the business community together as it has been three years since we had a professional golf tournament in Lae and PNG for that matter," said Tom.
Club president of Lae Golf Club Phil Hommelhoff said they were grateful to receive Trukai's support.
"We are excited about the tournament and with Trukai's support over the years and again this year, we know this will be a very successful event," said Hommelhoff.
The 2022 Morobe Legends Tour started on Thursday 1st September and ended on Saturday 3rd September with the presentation of the golf winners and the prize money valued at K200,000.