Trukai Supports PNG Weightlifting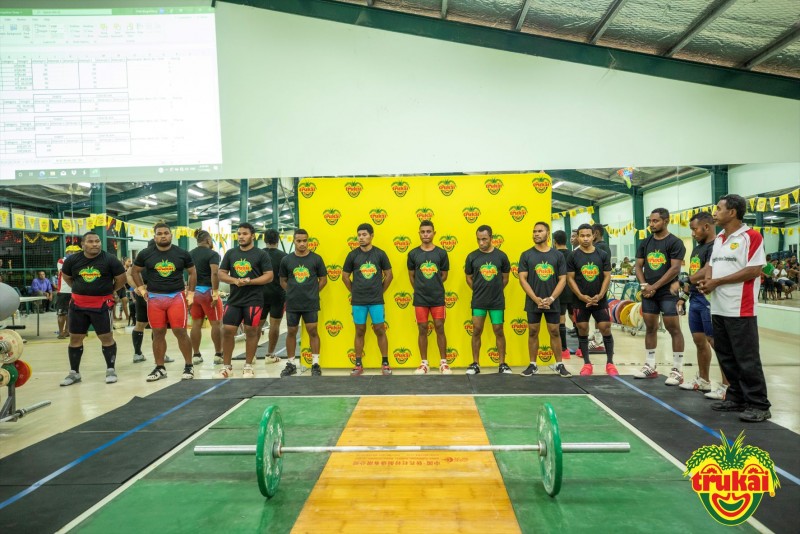 Trukai Industries Limited has strengthened its commitment to developing sports in PNG by sponsoring this year's Trukai National Weightlifting Championship at the Southside Fitness Centre, Port Moresby.
Following a sponsorship of K50,000 donated to the PNG Weightlifting Federation (PNGWF) earlier this year, Trukai has cemented its support for the sport by donating an additional K8,000 to support athletes competing in this year's championship.
The Trukai National Weightlifting Championship is a qualifying event for the 2023 South Pacific Games, and it will include returning athletes such as Dika Toua and Morea Baru who will be attempting to qualify for the pacific games next year.
Trukai is the official sponsor of the PNGWF for 22 years. It is through Trukai's support that athletes such as Dika Toua, Steven Kari, and Morea Baru have achieved excellence by winning medals at international events such as the Oceania Championships, Commonwealth Games, and the Pacific Games.
The President of the PNGWF) Sir John Dawanicura thanked Trukai Industries for their continuous support in developing weightlifting in PNG.
"Trukai has been with us for a long time and it is through our long relationship with Trukai that the federation can successfully facilitate weightlifting championships in PNG and also support our athletes," said Sir John.
Trukai Industries' Marketing Manager Maryanne Tom echoed Sir John's sentiments adding that the company will continue to support the health and wellbeing of all Papua New Guineans through its commitment to supporting sports in the country.
"Trukai continues to promote a healthy and active lifestyle. This is why we partner with organizations such as PNGWF. We're proud to be a sponsor of this qualifying event and I'm looking forward to seeing some new and upcoming weightlifters that have been inspired by Dika and Morea's achievements," said Tom.