Trukai takes on holistic approach towards healthy living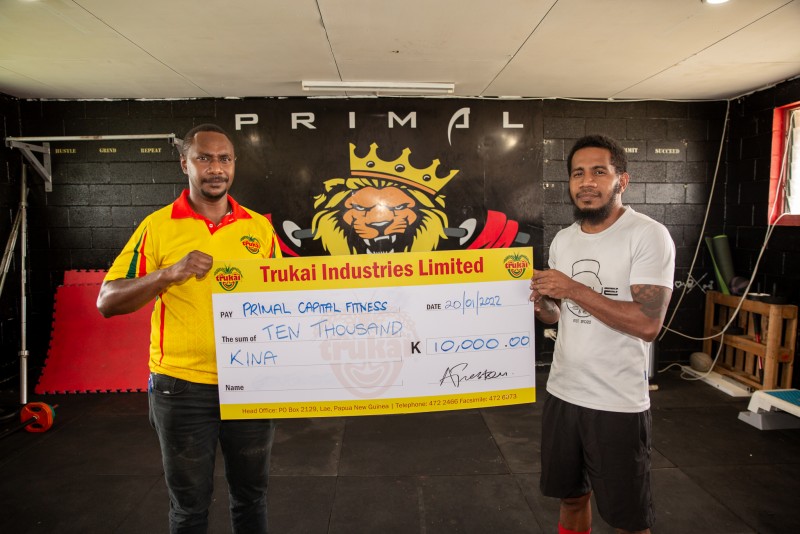 Driving the important message of keeping fit and exercising, plus a healthy nutritional diet are all key messages that Trukai would like to drive for a good productive life as they strive to be the food choice of health and wellbeing in PNG.
Under Trukai's TruInspiration campaign that was launched last year with Chef Julz Henao, and their partnership with the Eat Smart Campaign, the rice company is now taking a holistic approach to drive behavioural change by partnering with SME gyms again this year.
Trukai recently extended their partnership with three SME Gyms with a combined sponsorship of K30,000.
"The three gyms that were selected to continue the sponsorship this year are based on their large engagement on social media, credibility amongst patrons with the services they provide, and their professionalism as an emerging SME in PNG," said Trukai's Brands Consumer Manager, Casey Kwasam.
The three gyms include East Street Fitness, Peak Fitness and Primal Capital Fitness.
Kwasam said that there was a misconception in PNG that exercising and keeping fit was only for professional athletes who participated at international sporting events, or individuals who participated in sporting activities during their leisure time.
"Over the years Trukai has sponsored sporting codes and events plus professional athletes who've represented the country. However, through this partnership we'd like to drive the message that keeping fit is for everyone, and helps improve their overall wellbeing and life," said Kwasam.
Florence Daple, co-owner of East Street Fitness said their partnership with Trukai was a good fit because it not only built their credentials but it also grew their brand awareness allowing for more trust for competitive advantages in reaching their goals.
"This partnership can help us reach out to more Papua New Guineans or even target a different kind of audience building our assistance in fitness and healthy living. We have never partnered with a big organization before, and so this sponsorship with Trukai, a well-established brand that PNG loves, gives us a platform to try to make a bigger difference," said Daple.
The Trukai brand stands for health, quality and flavour, as its rice is vitamin enriched with minerals and vitamins to give Papua New Guineans a healthier choice. Trukai is looking forward to the year ahead with its new partners, and have some exciting promotions and activities for all its consumers.