Meet Josephine Solok Angi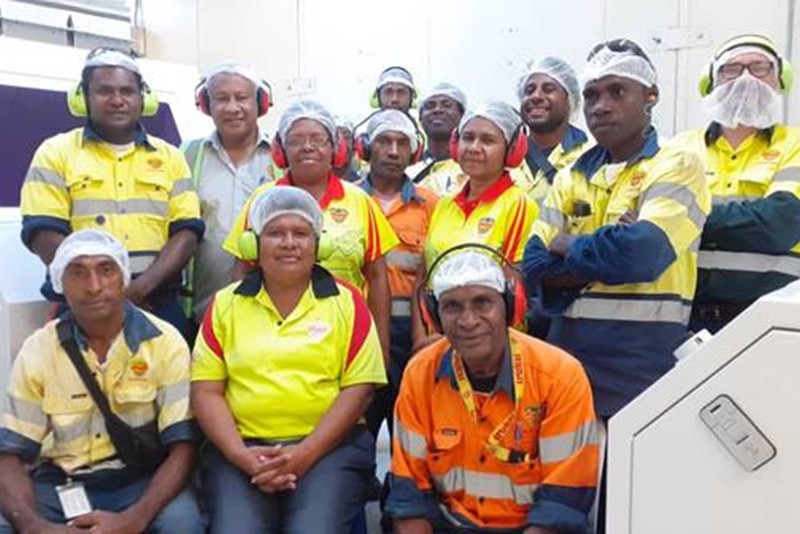 "I do not see gender in my role; I see competence and hard work "
Monday 8th of March was International Women's Day and we took a closer look at one of our female staff, who did the hard yards and challenged herself to get to where she is in a male dominated field.
Meet Josephine Solok Angi, our Manufacturing and Process Improvement Manager, based at the main operations in Lae, Morobe Province.
Josephine's story is one of great determination and hard work and is fitting of this year's theme of "Women in Leadership: Achieving an equal future in a Covid-19 world".
Moving within the Operations Manufacturing Team these past 12 years has been a remarkable journey for Josephine. This Manus woman started out as a Quality Assurance Manager then Production Manager and now in the role of Manufacturing Process Improvement Manager.
Her main motivation is to challenge herself to ensure that she is abreast with all changes while also working with a different array of people to ensure that the existing systems are maintained, sustained and run smoothly.
Her approach she shares when talking to anyone be it managerial, counterpart or subordinate, is to learn how to communicate effectively in order to get the desired outcome that ensures the job gets done in not just an efficient but a more streamlined and safe manner.
"The satisfaction I get is to have the courage to challenge myself each day to make a difference and implement change in my role". Her encouragement to others is to be humble enough to learn from the experience of managers and co-workers while also being a good team player.
"Recognise set systems in place, work to upgrade and make your team more efficient while at the same time ensure continuity by up-skilling and training others to ensure that with or without you, the system you set works well. She said that this is a true sign of you being an asset to your team.
"I do not see gender in my role; I see competence and hard work. I have always worked to be a competent worker and be hands on in the type of skills that my roles require. This has and will always be the ultimate challenge".
Caption: Josephine (seated in the centre) and the team after the successful completion of new colour sorter machine at the rice milling plant in Lae.