Trukai supports YWAM with rice donations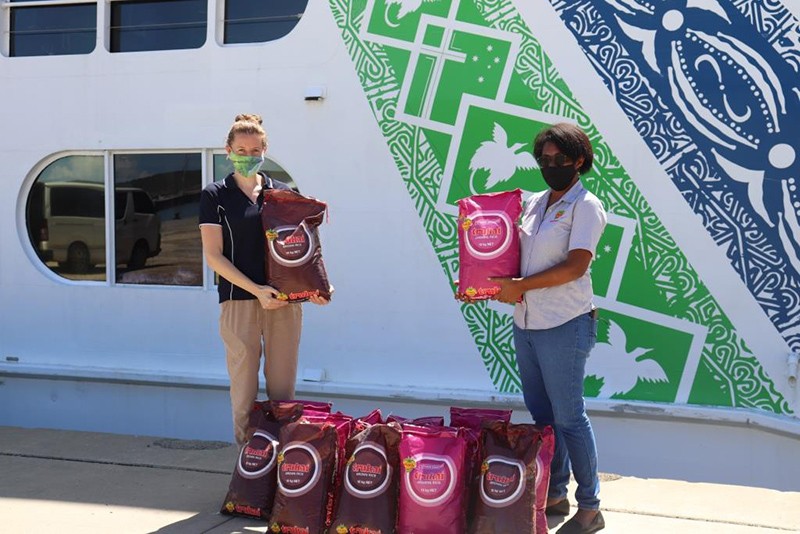 Trukai Industries Ltd recently welcomed the YWAM Medical ship with 400 kilograms of rice.
This is a continued support for the ship as it makes its way to the Western Province to conduct basic health services in the coming months.
The Ship Manager Jeana Wiemeyer who was on hand to receive the donation from Trukai representatives said they were grateful for Trukai's continued partnership and generosity.
"This most recent donation will help feed our hard working crew as we prepare to redeploy to Western Province", she said.
Trukai Industries Ltd has been a great supporter of the YWAM Medical Ship over many years.
The company supports them with rice donations for its medical outreach programs whenever the ship is in country to ensure YWAM continues to reach out to remote areas in PNG.
Caption: YWAM Medical Ship Manager, Jeana Wiemeyer (left) receiving the rice from Trukai's PR and Communications Manager, Ancilla Wrakuale in Port Moresby last week.